In Memory
Trevor Lewis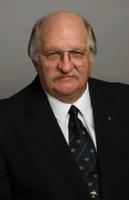 May 17, 1948 - March 25, 2022

Trevor Robert Lewis, 73, of Portland, Ore., passed away peacefully in his sleep March 25, 2022. Trevor was a good and kind soul and will be immensely missed by all of us who love him.

Trevor was born in La Junta, Colo., May 17, 1948 and grew up in La Grande, Ore., until his Freshman year in High School when the family moved to Eau Claire, Wis. There he graduated from Memorial High. Always active in the Boy Scouts, he achieved the rank of Eagle Scout. In high school he was also on the wrestling team. He enlisted in the Navy during Vietnam, serving on the USS Saratoga and as a member of Shore Patrol.
Trevor returned home to Eau Claire where he attended the University of Wisconsin at Eau Claire, then went on to earn an Associate Degree at the Chippewa Valley Technical College. In 1978 he moved to Portland, Ore., where he began working for Boeing as a Precision Instrument Inspector. He continued working at Boeing until his retirement.

Trevor was an enthusiastic and exemplary International Lions Club member, holding several offices including club President and a run for District Governor. He loved the outdoors and was an avid hunter. Active in amateur boxing, he was a scoring official at many events, including matches for Oregon USA Boxing and the U.S. Olympic Trials.
Trevor was preceded in death by his parents, Roberta and Rhodes Lewis; and his older brother, Gavin Lewis. Trevor is survived by his brother, Scott Lewis; his sister, Lisa Lewis Cavallo; his nephews, Spencer Lewis, Garrett Lewis, Shepherd Lewis, Robert Cavallo, and Ronald Cavallo; his nieces, Stephanie Lewis and Elizabeth Cavallo; and numerous great-nephews, nieces, and friends.
A funeral will be held at 1 p.m., May 17, 2022, at Willamette National Cemetery. A memorial service will also be held at one of Trevor's favorite places, Wallowa Lake, Ore, with his family and friends this summer, July 25, 2022.