In Memory
Merlin Kosmosky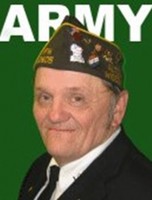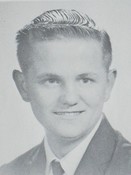 US Army Veteran Sgt Merlin A. Kosmosky (Hammond, WI) passed away on Saturday October 24, 2015 while under the care of the Minneapolis VA. Through many years, he overcame odds against him as he fought a long battle of military related health issues.
He was born on October 6, 1948 to John & Grace (Castner) Kosmosky. In 1971 he met the love of his life Ann and on December 18, 1971 they were married.
He was survived by his wife, Ann; his daughter Patricia (Shawn), son Damion (Jessica), son Dominick (Barbara), eight grandchildren, siblings; Shirley Biegel, Judy Connor, Linda (Cecil) Drehmel, Arlene (Jerry) Frank, Marvin Kosmosky, Goldean (Jim), Heil, Marty Kosmosky, and cousins, nieces, nephews, and Comrades from the military.
Preceded in death by his parents John and Grace Kosmosky, half-sister Betty Jean Riley, sister Josephine Kosmosky, sister, Darlene Plemon, sister, Cindy Nguymen, brother-in-laws Gail Biegel and Bill Connor.
Celebration of life will be at 10:30 am on Friday, October 30, 2015 at Lake Street United Methodist Church, 337 Lake Street, Eau Claire, Wisconsin 54703. The Rev. Cherie Forret will officiate. Visitation will take place Thursday, October 29, 2015 at the church from 5-8 pm. The visitation will continue at the church from 9:30 am until the time of service. Burial will take place at Northern Wisconsin Veterans Memorial Cemetery near Spooner, WI (NWVMC).
Their will be military honors that take place in Spooner, WI, provided by the Wisconsin Veterans Memorial Cemetery. The family has invited those who have served in the military to attend the funeral or committal service in their military uniforms.
Memorials may be given in Merlin's name to Disabled American Veterans (DAV) at http://www.dav.org/.
Friends and family may offer condolences online at www.fullerspeckienhulke.com.
Fuller Speckien Hulke Funeral Home, 3209 Rudolph Road, Eau Claire, WI 54701 is assisting the family with the arrangements.