In Memory
Janice Westlund (Weiner)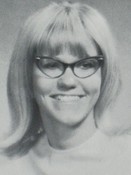 DOB: May 2, 1949
DOD: July 10, 2004
Janice M. "Grandma Silly" (
Westlund
)
Weiner
, 55, of
Altoona
, died Saturday, July 10, 2004, at Luther Hospital.
She was born in
Eau
Claire on May 2, 1949, the daughter of
Severin
and Lorraine (Benson)
Westlund
. She graduated from Memorial High School with the class of 1967. Janice worked 14 years at the
Eau
Claire Post Office until her retirement on October 4, 1999.
Survivors include her daughter, Lori
Weiner
and her children,
Akeisha
and Meagan Myers; her son, Ron (Brenda)
Weiner
and their children, Lance, Kayla and Chase
Weiner
, and
Kassondre
King all of
Eau
Claire; sister, Joan
Westlund
of Tucson, AZ; uncle, Donald (Florence) Benson of
Eau
Claire; cousins and many loving friends.
She was preceded in death by her parents.
Jan was a very talented and compassionate person who loved her grandchildren, gardening, nature, art, Fourth of July, Halloween, traveling and making people laugh. She was passionate about human rights and environmental issues.
Burial: Lakeview Cemetery in Eau Claire.