In Memory
Clover Stetzer (Bennett)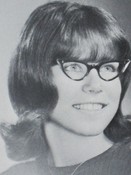 DOB: May 28, 1947
DOD: Apr. 20, 2010
Clover J. (
Stetzer
) Bennett, 60, passed away April 20, 2010 of cancer.
Clover was born in
Eau
Claire to Douglas and Mildred
Stetzer
on May 28, 1947. She graduated from Memorial High School in 1967. In 1968 she married Lawrence
Henning
and they had three children.
No longer liking Wisconsin winters, Clover moved south to Irving, TX in 1986. In 1994 she relocated to Georgia where she met and married her husband of 18 years, Tom Bennett. They worked at Scientific Atlanta until the company moved manufacturing to Mexico. Clover then attended Georgia Technical College and graduated as a medical assistant. Clover was diagnosed with lung cancer in 2008. Tom's job with Fuji Film took them to South Carolina where Clover also became employed. At Fuji, she met many wonderful people who were very supportive to her during her battle with cancer.
Clover was preceded in death by her father, Douglas; and brothers, Kenneth and Steven
Stetzer
.
Clover is survived by her mother, Mildred
Stetzer
; brothers, Douglas (Sandy); Dale (Linda) and John (Sue)
Stetzer
. She is is also survived by her three children, Teresa (David)
Nanstad
, Travis
Henning
and Tonya Olsen.
She raised two grandchildren, Jordan and Karissa
Henning
. She also has five other grandchildren, Curtis, Natasha,
Niccole
, Chad and Brett; and two great-grand-daughters, Emma and Gracie.
It was Clover's wish to be cremated and to honor her memory her family wishes to have a memorial service. The service will be held on May 23, 2010, 1 p.m., at the Local
Pointe
Supper Club in Lyndon Station, WI.
Clover's oldest brother, Douglas
Stetzer
will lead the eulogy.