In Memory
Nancy Phillips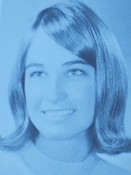 DOB:
DOD: March 7, 1998
Nancy C. Phillips passed away March 7, 1998, in Sacramento, CA.
She was born in
Eau
Claire and resided in San Louis
Obispo
, CA for 15 years before moving to Sacramento in 1994. She is remembered for her strong fondness of her nieces and nephews. She also enjoyed art and art collecting, and loved to attend art fairs.
She was the beloved daughter of the late Gerald and Caryl Phillips; the loving sister of Jan Phillips, Rick Phillips and Pamela
Geary
; cherished aunt of Carrie and Teresa Phillips, Christopher and Mellisa Phillips, and Ryan, Patrick and Rachael
Geary
.
Remembrances in her honor may be made to the National American Cancer Society for Ovarian Cancer Research, 1765 Challenge Way, #115, Sacramento, CA 95815.