In Memory
Cheryl Peterson (LeGore)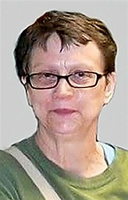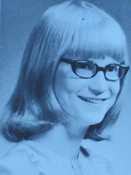 Cheryl L. LeGore, 67, of rural Fall Creek, WI, passed away unexpectedly on Wednesday, Feb. 8, 2017, at her home with her husband at her side.
She was born August 22, 1949, in Wyandotte, MI, the daughter of Harry and LeAnna (Baker) Peterson. Cheryl moved to Eau Claire with her parents and graduated from Eau Claire Memorial High School in 1967.
Cheryl married Timothy R. LeGore on March 29, 1982, in Eau Claire. She devoted several years to being a stay-at-home mom before working at Pedersen Elementary School in Altoona for over 12 years. Cheryl worked for many years at Goodwill in Eau Claire before going back to Pedersen Elementary the rest of her work career.
Among her hobbies were attending local festivals, reading, nature walks, crossword puzzles, spending time with friends & family, and attending her nephew's sporting events.
Cheryl is survived by her husband, Tim; daughter, Alice (Matthew) LeGore of Madison, WI; brother, Jay (Greta) Peterson of Cottage Grove, MN; nephews and niece, Joel (Stephanie) Peterson, Jordan (Kim) Peterson, and Jocelyn (Adam) Prohovnik; and many great-nieces and nephews; and many friends. She also leaves behind her cats and turtle.
She was preceded in death by her parents.
A time of visitation will be held from 5-7 p.m. Sunday, February 12, 2017, at Unity Christ Center, 1808 Folsom St., Eau Claire, WI.
Chippewa Valley Cremation Services is serving the family. Family & friendsare encouraged to share memories online at http://www.chippewavalleycremation.com.