In Memory
William Pecha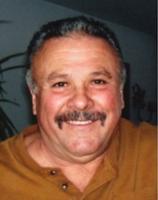 William Paul Pecha
July 11, 1949 - October 04, 2021

"Billy" Pecha, 72, of Eau Claire County, passed away Monday October, 4, 2021, at home surrounded by love.

Billy was born on July 11, 1949 to Madonna (Bleske) and William J. Pecha in Eau Claire. He attended Roosevelt Elementary, Central Junior High and graduated from Memorial High School in 1967. He worked at National Presto Industries, JBI in Osseo, Uniroyal and Banbury Place. Since retirement Billy has volunteered for the St. Francis Food Pantry.

On January 18, 1969, Billy married Susan Pippenger. Together they raised their son, Chad. They later divorced and remained friends. Billy married Sandra Eddy on August 14 1998. They enjoyed their life together until Sandy's death in 2006.

How very special to find love again. Billy married Carol (Brady) Nordby on June 3, 2016. They were inseparable until Billy's death and made many precious memories with family, travel experiences, road trips and common interests.

Billy loved being home on his hobby farm in Brackett, working in his large gardens raising many vegetables with "the best sweet corn around" and cooking. He had a sharp eye and spot on shot at hunting. He enjoyed, telling stories, jokes, teasing and anything to make everyone laugh. He was the life of the party! Billy had a soft heart for animals especially his dog and constant companion, Trudy.

He also had a very caring relationship with the Amish community of Augusta.

Billy will be dearly missed by his wife, Carol; son, Chad (Cindy) Pecha; grandson, Chase (Becca) Pecha; step children, Randy Eddy, Shelley (Don) Button, Brian Nordby and Aaron (Stacy) Nordby; stepgrandchildren, Anna, Austin, Cassandra, Amanda, Nate and Kolton; siblings, Vicky (Terry) Welch, Renee (Bill) Bandow, Greg (Rita) Pecha, Toni (Dave) Gaier, Louie Fetter, Brenda (Larry) Dubiel, sister-in-law Gloria Pecha, sisters in law and brothers in law of the Brady family. He is further survived by Godchildren, Brandon Bosher, Aaron Bandow, Tessa Pecha, Jason Ulberg; close extended family, Jeff (Marcy) Pippenger their children, Kiersten and Jeffrey; special friends, Kurt Larson and Randy Horlacher; several nieces, nephews, cousins, other relatives and numerous friends.

Billy is preceded in death by his parents; stepfather, Louis Fetter; brother, Ben Pecha; wife, Sandy; stepdaughter, Amy Eddy; special friend, Mindy Rutledge; sisters in law and brothers in law of the Brady family; and will join many other family and friends.

Sadly missed along life's way...Lovingly remembered every day...No longer in our life to share...But in our hearts you're always there.

Thank you to the Marshfield Cancer Center, Doctors Bilal Naqvi, Carolyn McCarty and Heartland Hospice.

Please join in a celebration of Billy's life with family and friends at the Brackett Bar Pavilion on Saturday, October 23, 2021 from noon-5:00PM. A private burial at Forest Hill Cemetery in Eau Claire will take place at a later date.

Chippewa Valley Cremation Services—Celebration of Life Center in Altoona is assisting the family.