In Memory
Rockney Olson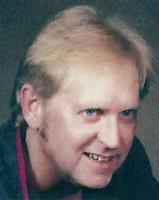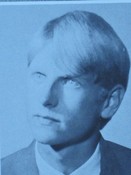 Rockney (Rock) Lawrence Olson, 69, Rock, was a longtime resident of the San Francisco Bay area. He resided in Novato, California. Rock went to be with his Lord on November 6, 2018.
He was born in La Crosse, WI, on July 12, 1949. He was preceded in death by his parent Werner and Lillian (Lolven) Olson, both of Eau Claire, WI.
A 1967 graduate of Memorial High School in Eau Claire, where he was an honor student and high school tutor.
Rock is survived by his brother, Scott (Debra) Olson of Eau Claire, sisters Janelle (Robert) Happle of Mesa, Ariz., and Kristine (Paul) Gilbertson of Eau Claire, and many nieces and nephews.
Rock met and married Linda Johnson, while attending the University of Wisconsin-Eau Claire. Their love for travel began abroad doing such things as teaching English in Okinawa, Japan, going on archaeology digs, and visiting the Great Pyramids of Egypt. They later separated, but he continued to fill his life with his passion for education and travel, and travel the world he did.
Rock's last request was to be laid to rest with his mother in Blair, WI.
A private family ceremony will be held at a later date.
"Until we are together again, may God keep you in the Palm of His Hand"