In Memory
Donna Miner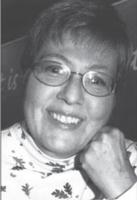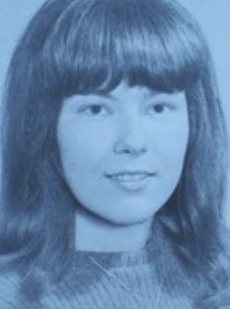 A Celebration of Life for Donna L. Miner, 72 will be held May 21st at 12:00 noon at Chippewa Valley Cremation Services & Celebration of Life Center, 1717 Devney Dr., Altoona, WI. Chaplain Nathan Anderson officiating & meal will follow service. Inurnment will be later in Frazier Cemetery, Prospect Community, Dry Prong, LA. Burial will be next to her mother and father. Pastor Steven Honeycutt will officiate grave side service.

Donna L. Miner went home to be with her Lord and Savior Jesus Christ, Sunday, November 7, 2021.

Donna was the oldest of three daughters born to the late Fritz & Trez Miner of Eau Claire, WI. Donna graduated from Memorial High School in 1967 and went on to earn an Associate Degree in Accounting from CVTC in 1969. She worked for 20+ years for the Wisconsin Department of Workforce Development until her retirement.

During her younger years she was a member of Calvary Baptist Church and later in life she joined Valleybrook Church as a member. Donna loved being a greeter at Valleybrook Church and loved attending Bible studies. Bible reading and prayer were cherished by her in her daily life. She enjoyed baking cookies and bread for the 410, Valleybrook Church, Beacon House & Hope Gospel Mission. She loved being able to support many missionaries who are proclaiming The Gospel of Jesus Christ throughout the world.

Many of Donna's attributes included a green thumb for her flower garden and vegetable gardens. She enjoyed canning many of the vegetables. Counted cross-stich, making ornaments and other crafts were the hobbies she enjoyed and many were given away as gifts. She raised two Shelties, Freddie and Gracie Allan and one Senior Cat, Sammi. Donna deeply loved her family and her friends. Those left to cherish her memory will remember her kind & generous heart. She was happiest when she was giving of her time and talents to those around her.

She was preceded in death by her baby brother, her parents, and both maternal & paternal grandparents. Those remaining survivors left to cherish their many memories include her two sisters, Sherry (Brain) Dolan, Deborah (John) Miner-Shong, niece Rose (Joshua) Dolan-Neill, nephew Brendan Doaln, great nieces, Camille Smith, Sinead Dolan-Neill, and great nephew Finn Dolan-Neill.