In Memory
Steve Lahner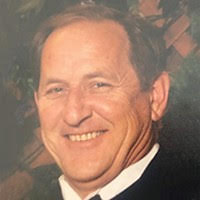 Steven Lahner, 68, of Coon Rapids, MN passed away March 22, 2018.
He was born and raised in Eau Claire, WI, attended Memorial High School and served 8 years in the United States Air Force.
He was preceded in death by parents Gloria and Derald, and brother Tom.
He is survived by wife, Sarah, son Matthew, daughter Elizabeth (Rick), grandchildren Jaxon, Camden, and Adalin, brothers Mike (Kathy), and Jack (Jeannine).
Services will be held in Putnam Chapel at Forest Hill Cemetery, 822 Emery St, Eau Claire, WI. 1 pm-3 pm. Saturday, May 19, 2018.