In Memory
Neil Kjarsgaard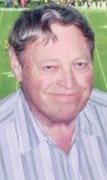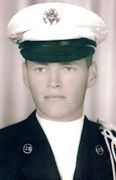 Neil A. Kjarsgaard, 71 of Eau Claire passed away on Wednesday, October 30, 2019 at Dove Healthcare-West after a year and a half long battle with cancer.
Neil was born on June 24, 1948 to Alfred and Evelyn (Wallin) Kjarsgaard in Waupaca, Wisconsin. He was the youngest of three boys. He graduated from Memorial High School in 1967 and enlisted in the United States Air Force. He served as a truck driver in Korea during the Vietnam War, using his military training after leaving the service, he worked as a truck driver for Hrdlicka Brothers Produce Company of Chippewa Falls. Neil later became a tour bus driver at Wisconsin Northern Transportation Company of Eau Claire. After many years of service there, he started his own tour bus company, TourAmerica in 2008. Later in life, he was employed as a driver for Holiday Vacation of Eau Claire where Pat and Patty Stoffers treated him like family. Neil took many trips with his girlfriend of 41 years, Patti Scott.
Neil will be remembered as a larger-than-life guy with a gregarious personality, a gift of gab, a big heart, and a friend at seemingly every truck stop across the country. He had a love of wheels from cars to buses to trains and restored many classic cars. Neil also drove for the Chilson family from time to time and enjoyed hanging out at their dealership. He was also a member of VFW Post 305, Wheels of Liberty, and American Legion Post 53.
Neil is survived by his brothers, Allyn and Steven (Cherry); two nephews, Joal (Kathryn) and Jon (Lauren); aunt, Betty Theis; longtime girlfriend, Patti Scott and her children, Dave (Cindy) Welk, Sam Simonson and Chad Scott; many cousins; and friends, Bernie Chilson, Dave Zien, Paul Zank, and Patty Stoffers.
Neil was preceded in death by his parents; numerous aunts, uncles, and cousins; and best friend, Pat Stoffers.
Visitation will be Sunday, November 17, 2019 from 12:00 to 2:00 pm at Smith Funeral Chapel. Military honors will take place outside of the funeral home at 2:00 pm by VFW Post 305. A luncheon will follow at the Rumor Mill in Chippewa Falls. A private burial will be at Lakeview Cemetery at a later date. Friends and family may leave condolences at www.smithfuneralec.com. To plant a tree in memory of Neil Kjarsgaard as a living tribute, please visit Tribute Store<https://tree.tributecenterstore.com/?oId=8766862&source=tn16>.