In Memory
Richard Hudson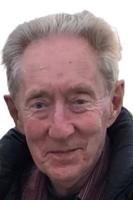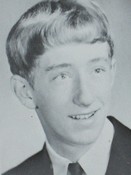 Richard (Rick) Hudson passed away at the age of 73 on Thursday, November 17, 2022, at Sacred Heart Hospital, surrounded by his family and close lifelong friends, Damian and Jo O'Brien.
Rick was born in Milwaukee, Wisconsin, on November 8, 1949, to Ralph and Peggy Hudson. He graduated from Memorial High School in Eau Claire, Wisconsin, in 1967, followed by university studies at the University of Wisconsin-Eau Claire and the University of New Mexico-Albuquerque. He obtained bachelor's and master's degrees in the areas of Speech and Communications. He taught courses and coached forensics teams at several universities – UW-Eau Claire, Iowa State University-Ames, Winona State University, and the University of New Mexico-Albuquerque. Following his university careers, he worked in consulting and training for the casino industry in various locations across the United States.
Rick is survived by his daughter, Amy Dulik, and two granddaughters, Tylar and Reigan; mother Peggy Hudson; siblings Jan (Jeff) Krahn, Caryl (Rex) Bailey, Laura Faanes, Debbie (Dave) Horner, Diane (Don) Finley, Jeff (Sarah) Hudson; and numerous nieces and nephews.
Rick was preceded in death by his father, Ralph Hudson, in 2020.
Rick was very charismatic and had an ability to make everybody he encountered feel special. He was a deep thinker and thoroughly enjoyed philosophical discussions with people from all walks of life.
The family would like to thank Dr. Russ Durkee and the staffs of St. Croix Hospice, Inclusa, Clear Water Home Care, and Sacred Heart Hospital for their compassionate care. A special note of gratitude to the Westgate Motel and Circle C employees for their kindness and friendship in his final years! He cherished his relationships with each of you, and we will forever be grateful.
A private family service will be held in the near future.
To share a memory, please visit obituaries at https://www.cremationsociety-wi.com/.
Published by Leader Telegram on Nov. 23, 2022