In Memory
Susan Hennig (Belisle)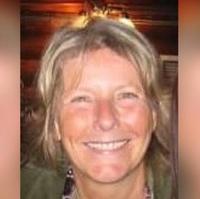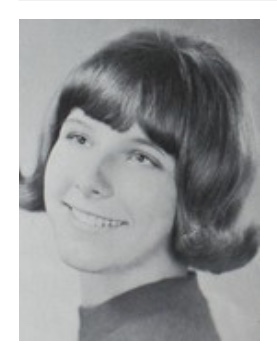 Susan Mary (Hennig) Belisle was born September 29, 1949 to Kenneth and Marcella (Mueller) Hennig. She grew up in Eau Claire and graduated from Memorial High School. Sue then attended Chippewa Valley Technical College and earned her RN degree. She worked as a nurse until 2008, when she retired so she could spend time with her grandchildren.
She met Roger Belisle while working at the Big Steer restaurant in Eau Claire; they were married on December 26, 1970. They first lived in Chippewa Falls and eventually moved to Somerset. Sue loved nothing more than supporting her kids, and later, her grandchildren, in everything they enjoyed. She and Roger attended every sporting event and extracurricular activity to cheer on their kids and grandkids, traveling countless miles to watch basketball, hockey, track, and volleyball.
Sue and Roger loved to travel. They went on many adventures with her sister and her husband, including trips to New Orleans, Savannah, and their favorite winter destination, Destin, Florida. Sue loved getting together with friends for Packer parties, hosting Belisle Christmas parties, and having people up to their cabin. She was an excellent hostess and loved to laugh and have fun with friends and family.
Sue was truly a positive person and was an enthusiastic cheerleader for everyone she loved. She would send notes of encouragement in the mail, as well as notes just to say she loved you. She was generous and kind, and was always there to listen and help when she could.
Sue passed away on February 13, 2022 following a well fought battle with cancer. She is survived by her husband of 51 years, Roger; daughters Stacey (Ryan Polcin), Kristin (John Rivard), and her grandchildren Avery Gunther, Malachy Driscoll, and Sawyer Schmidt; sister Bonnie (Lon) Piper; brothers, Steve (Linda) Hennig, Ron (Joyce) Hennig; sisters in law Karen (Gary) Breault, Nancy Derosier, Marge Belisle, Janet (Steve) Foster, Renee (Wayne) Rivard, Colleen (Keith) Mogren, Jenny Thoreson, Mary (Tim) Johnson, Kathy (Tom Fahey) Belisle, and Roxi Belisle; brothers in law Richard (Kay) Belisle, Jerry (Naomi) Belisle, Tom (Kim) Belisle, and Chris (Shelley) Belisle; and many, many nieces and nephews, cousins, and good friends. Sue was preceded in death by her mother and father, Marcella and Kenneth Hennig, her brother, Ken Hennig, father and mother in law, Wallace and Carol Belisle, and brothers in law Colin Drury, Mark Belisle, and Don Derosier.
The family would like to thank the doctors and nurses at Mayo Clinic in Rochester who worked so hard to find a cure, as well as St. Croix Hospice, especially Tom and Tina who took such good care of Sue when she was able to come home. In lieu of flowers, we ask that you send a positive note or message to someone whenever you think of Sue; she sent a lot of positive and encouraging texts, but was especially good at sending a handwritten note through the mail.
A celebration of Sue's life will be Sunday, February 20, 2022 at 4:00 P.M. with a gathering of family and friends from 2:00-4:00 P.M. at BRADSHAW CELEBRATION OF LIFE CENTER, 2800 Curve Crest Boulevard, Stillwater.