In Memory
Katherine Dooley (Sonntag)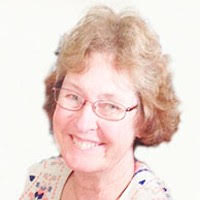 DOB: 7/24/49
DOD: 2/25/18
Katherine 'Kay' Sonntag
Sonntag, Katherine "Kay" 68, of Long Lake, MN passed away Sunday, Feb. 25, 2018. She was a loving grandma to her six grandchildren, a devoted mother to her three children and a beloved wife of 45 years to her husband.
Kay volunteered with Interfaith Outreach.
She was preceded in death by her parents, Merlyn and Susan Dooley. She is survived by husband, Robert; son, Matt (Ide); daughters, Megan (Nick) Brown and Rebecca (Stan) Coffin; grandchildren, Gabriella and Fernanda, Connor and Logan, Andrew and Abigail; sister, Ann Dooley (John Dodge); nephew, Chris Dodge; niece, Katie Dodge.
Mass of Christian Burial will be 11am Thursday, March 1, at the Church of the Holy Name of Jesus, 155 County Rd 24, Medina, with visitation one hour prior to Mass. Interment Holy Name Cemetery. Memorials preferred to Interfaith Outreach. Gearty-Delmore 763-553-1411,
www.gearty-delmore.com