In Memory
Kathy Brandt (Lahner)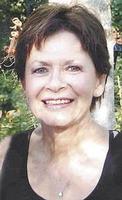 Kathleen (Kathy) Ann Lahner, 69, passed away in Eau Claire on Friday, November 23, 2018.
Kathy, daughter of Barbara (Gillum) and Donald Brandt, was born on August 10, 1949 in Eau Claire, WI. She graduated from Memorial High School with the Class of 1967, and went on to earn her Master's Degree in Communicative Disorders from UWEC.
Kathy worked for the Eau Claire public school system as a speech therapist, and later, as an office manager for Dr. Joe Theisen of Regis Court Dental.
She was an active member of First Lutheran Church and served on their board of directors. She later became a member of Spirit Lutheran upon the closing of First Lutheran.
Kathy is survived by her husband, Mike; children, Josh (Amy) Lahner and Kaari Lahner; and grandchildren, Hayden, Kaatya, Tatum, Samantha and Kjessia; siblings, Jean Brandt and John Brandt (Jill); and numerous nieces and nephews.
She was preceded in death by her parents, Donald (2004) and Barbara (2011); and brother, Kurt (1976).
Funeral Services will be held 11 a.m. on Thursday, November 29, 2018 at Spirit Lutheran Church, 1310 Main St. in Eau Claire, with visitation beginning at 10 a.m. Interment will be in Lutheran Church Cemetery in Eau Claire. Visitation will be held from 5 to 7 p.m. Wednesday, November 28, 2018 at Lenmark-Gomsrud-Linn Funeral Home, 814 First Ave. in Eau Claire.
The family respectfully suggests that in lieu of flowers, donations be made to the Alzheimer's Assoc. (http//www.alz.org).