In Memory
Kay Beede (Brummeyer)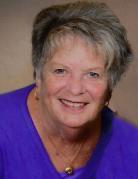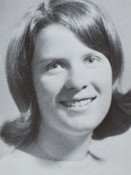 Kay P. Brummeyer (Beede), age 73, passed away on Friday, August 12, 2022 at Mayo Clinic Health System in Eau Claire with family by her side. Having lived a good life, she is now in her wonderful, perfect heaven.
Kay was born on December 17, 1948 to the late Cecil and Muriel (Haugen) Beede in Eau Claire. Following graduation from Memorial High School in 1967, she attended UW-Stout in Menomonie. On July 25, 1970, she married Gary R. Brummeyer at Grace Lutheran Church in Eau Claire. God blessed Gary with a great partner for over 52 years.
For many years Kay worked as Dietary Manager for the Menomonie School District and was also owner/designer of Lakeview Floral. Kay continued working during her retirement with the family owned Culver's restaurant. She spent countless hours volunteering her time at church and within the community. Over the years, family and friends would receive a lovingly hand knitted afghan for births, birthdays, and Christmas.
She was a very loving, caring, and gracious person. Kay was like a sister to many and a devoted friend to all who were blessed to know her. She always put others before herself and saw the best in everyone.
She and Gary enjoyed spending many winters in Florida and time away with family. But her greatest joy was being with her precious grandchildren - watching them grow and play, and baking the best cookies.
Kay is survived by her husband of 52 years, Gary; sons, Cory (Kelly) and Chris; grandchildren, Connor and Kacie; brother, Gary (Sue) Beede; brother-in-law, Terry (Sandy) Brummeyer; sisters-in-law, Judy (John) Dimmick and Nancy (Michael) Hogan; nieces and nephews; Todd, Cameron, Lauren, Erin, Corrine, Brett, Thomas Jr., Tracy, Tyrone, Sonia, Ryan, Joey, Carrie, and Paul; many other family members and numerous dear friends.
She was preceded in death by father- and mother-in-law, Gilbert and Louise Brummeyer; brother-in-law, Thomas Brummeyer, Sr.; nephews, Todd and Troy Brummeyer.
Memorial Service: 12:00 p.m. (noon) on Thursday, August 18, 2022 at Christ Lutheran Church in Menomonie (1306 Wilcox St.)
Visitation: family will receive friends from 10:00 a.m. until time of service at church
Interment: a private interment will be in Christ Lutheran/Halvorson Cemetery in Menomonie
In lieu of flowers, the family requests memorials be given to Christ Lutheran Church or the charity/organization of their choice in memory of Kay.