In Memory
Patricia Bates (McGhee)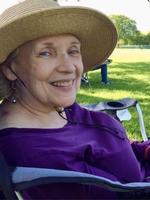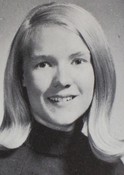 Patricia "Pat" Bates McGhee passed away peacefully on New Year's Day, Sunday, January 1, 2023 at Symphony Healthcare in Evanston, IL.
Pat was born April 27, 1949 in Cincinnati, OH to Patrick J. Bates and Lois E. (Walker) Cameron. She grew up in Eau Claire, WI, graduating from Memorial High School in 1967. Pat attended and graduated from her beloved alma mater, the University of Wisconsin-Madison with a degree (1972) in journalism and minor in French. Patricia enjoyed a decades-long career as a writer. She worked as a technical editor for Environmental Science & Engineering in Gainesville, FL and, later, as a journalist and public relations publications specialist at the University of Florida. Patricia's detailed work behind the scenes helped others shine.
Pat was an ardent supporter of the arts, volunteering her time on behalf of the Gainesville Chamber Orchestra, Gainesville Suzuki Players and the Alachua County Youth Orchestra among other arts organizations. She sang in the choirs of the Unitarian Universalist Fellowship of Gainesville, the Unitarian Church of Evanston, the Jacksonville Symphony Chorus and Chicago's "Too Hot to Handel" Gospel Messiah Chorus.
Patricia had an adventurous spirit, generous nature and open heart. She cherished family vacations on the Florida coast, trips abroad with husband Max, and lively dinners with their friends in the "Gourmet Club". She loved music, dancing, books, cats, the French language, and cheering on the Wisconsin Badgers and Florida Gators.
Pat is survived by three daughters, Kerri Rinaldi, Kelli (Kenneth) Edmondson, Sarah (Karl) Montzka and grandchildren, Kameron, Dominick, Katherine and Luke. She is also survived by her "bonus mom" Colleen Bates; three sisters, Cynthia Bates Brown, Margaret Bates Higlely, Erin Ameline; brother, Dr. Sean Bates and former spouse, James Bylander.
Pat was preceded in death by her parents and her husband, Max B. McGhee. In lieu of flowers, donations may be made in Patricia's name to the University of Wisconsin's Initiative to End Alzheimer's at the UW Alzheimer's Disease Research Center: www.adrc.wisc.edu
A "Celebration of Life" gathering will be held in summer 2023 for family and close friends.
Published by Leader Telegram on Jan. 11, 2023